あなたは一都市滞在派ですか?キャンパスローテーション派?
2016-08-17
International MBAを売りにしたビジネススクールは数多くありますが、HultのInternational度は他のスクールと一味違います。
それは、Hultのグローバルキャンパスローテーション。
Hultは、ボストン、サンフランシスコ、ニューヨーク、ロンドン、ドバイ、上海などのキャンパスを擁しており、学生は自分のキャリアプランにあったスクールで学ぶことができます。MBAの場合、1年で最大3都市に滞在することができ、他のスクールのいう「Exchange program」では体験できない本当のInternationalを体験することができるんです。
キャンパスローテーションはすべて本人の今後のキャリアプランによってデザインすることができます。
たとえば、アメリカでキャリアアップを目指すのであれば、1年間ボストンキャンパスに滞在してアメリカ文化、アメリカのビジネスを追及していくこともできます。
または、世界の色々な文化に触れたいのであれば、サンフランシスコ、ドバイ、上海と、北米、中東、アジアの文化やビジネスを学ぶことができるんです。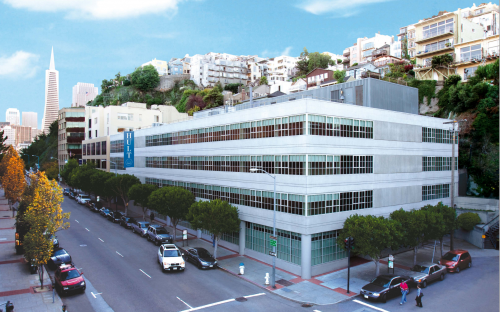 ビジネススクール情報サイト「BusinessBecause」にて紹介されているHultの学生のコメントを原文のまま掲載します。
Andrés Arsaelsson – MBA Graduate, London and Dubai Campuses
Hult's Global Campus Rotation program opened opportunities that I had never even considered. I rotated to Dubai where I now live, working full time as a product manager while running two businesses I established there after graduating.
Hult provides many networking opportunities while on rotation, but you also inevitably make friends outside of the course. After moving to Dubai, my wife and I ended up staying with a wonderful man from Lebanon who owns a trading company and has been here for 20 years. Today, I work for him and we are great friends.
I have to say that I loved living in London for the 10 months I was there. Hult's campus is in Bloomsbury, and is typically beautiful as well as being brilliantly-organized. Being able to live in such a large, historical and cosmopolitan city was an amazing experience, and I really got to know the ins and outs of it. I must say I had the privilege of having great teachers on both campuses, the standard of education is very high wherever you go.
Julie Yao Cooper – Professor of Marketing, Boston Campus
Every student I teach is at the same level, because Hult makes the learning experience as consistent as possible between campuses. It's a real melting pot here too – we put together the most diverse groups of students possible in classes, which is a difficult yet rewarding experience.
In addition to maintaining the same on-campus atmosphere between locations, Hult rotate a lot of their faculty, so students can experience great teaching in different environments.
I'm based in Hult's Boston campus, but I've taught multiple times in Dubai and Shanghai. Hult has a real cutting-edge approach to the organisational side of things, and everything works seamlessly.
I don't have a favourite campus as such, I love them all. While Boston has to be up there, I love Dubai for its intimacy, and I love the Middle East in general. Interestingly enough, the idea for global campuses was led by the students themselves.
Laura Maish – MBA Career Development Advisor, San Francisco Campus
The rotation really helps our students in the long-run. Being able to spend time in another country, observing the business culture, interacting with locals, and experiencing different customs, cuisine, and ways of life, changes their perspectives on the world, and prepares them for a global career.
Though we don't rotate as the faculty do, Career Development and Corporate Relations at Hult is very tightly-knit despite the distance between us. We design career programs at a global level before deploying them locally. As students rotate, they are welcomed by an organized team of advisors ready to help them take their careers to the next level.
The San Francisco campus draws a lot of students with entrepreneurial mindsets or who are seeking to join a tech startup. I haven't visited the other Hult campuses yet, but I think it would be hard to beat San Francisco!
Lee Whittington III – Master's in International Business, Shanghai, London and Dubai Campuses
The Global Campus Rotation program really made Hult stand out from other schools I was considering attending. I was unable to study abroad during my Bachelor's degree, and I really wanted to have that international experience.
The idea of being able to study in three countries all while obtaining my MIB sounded almost too good to be true. It's one thing to learn about different places, but it's another thing entirely to actually be there, and employers agree.
Hult also provides many organized opportunities to explore the local culture. Some students in Shanghai even got their own scooters, and lived as locals in other ways. While it can be easy to stay in what we call the "Hult Bubble", there is ample opportunity to venture out and really be immersed in the city.
Hult provided many networking opportunities throughout our program. Beyond student social events, professionals were brought in to give us their perspectives of the local market as well as different industries. Hult also actively encouraged us to seek outside opportunities and really capitalize on our time abroad.
Shanghai was my home campus, and we also had the smallest cohort of only 77 students in the MIB program. Being such a small group and moving halfway across the world for eight months, in my case, really made us develop a bond. After my MIB, I know I'll walk away with some lifelong friends both inside and outside the program.
如何でしたか?
あなたは一都市滞在派ですか?それともキャンパスローテーション派ですか?
どちらであっても、きっとHultでの体験はあなたの将来を大きく発展させるきっかけになるはずです。
無料相談会でお待ちしています。
参加費:無料
会場:オンライン

・遠方の方はオンライン(スカイプor Zoom)での相談会も可能です。ご希望の日時をお知らせください。
・バイアス無くご相談を承ります。
・無理な勧誘などは一切ございません。
【無料メルマガ】MBA出願や留学生活のノウハウを無料で公開
第1弾:MBA出願メルマガ(全7回)、第2弾:留学生活編(全7回)
無料登録はこちらから
【無料診断】あなたはMBAに向いている?MBA診断
あなたのポテンシャルを知りましょう。
無料MBA診断はこちらから
【無料動画】MBA出願対策無料動画講義
MBA出願対策の無料動画で、出願のノウハウを掴みましょう。
無料視聴はこちらから
【MBA Loungeラジオ配信中】MBAからキャリアまでのノウハウ集
勉強や作業をしながらでもお聞きください!
MBA Loungeラジオはこちらから
【留学準備とビジネスの会員制ゼミナール】大学院留学準備を仲間と一緒に!
仲間がいるから頑張れるんです。無料説明会開催中
詳細はこちらから
【無料語彙力チェック】スマホで学べる。TOEFL語彙無料クイズ全10回配
全10回配信。TOEFLスコアアップに悩んでいる方全員が有効に活用できる語彙力アップツールです。
無料登録はこちらから