Hult卒業生のPamela Wagnerさん。Forbes30 under 30に選出!
2017-05-30
HultでMaster of International Business(Class of 2014)を修了されたPamela Wagnerさんが、Forbes30 under 30に選出されました。
Forbes30under30は、アメリカのビジネス誌Forbesが、20の産業の中で、活躍する人材30人を各産業から選出するものです。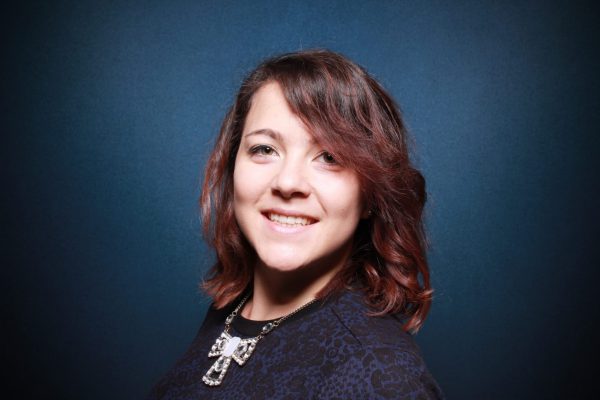 以下、Pamela Wagnerさんへのインタビューです。
●Congratulations on the amazing achievement of being named on the Forbes list of 30 under 30—and within just three years of graduating! Please share your secret with us—how did you do it?!
(Pamela) Thank you! I made it a goal of mine over the last 1-2 years. Last year, I applied for their annual EMEA conference, which is held in Israel. It is a great place to network and to meet people from the magazine, which is also why I came back this year. Through continuously advancing my own business and skills, as well as a combination of networking, engaging, and positive visualization, the magazine reached out to me to be featured on the list for Austria, Germany, and Switzerland.

●Seriously impressive accomplishment—congrats again. So what have you been doing since graduation?
(Pamela)Peter, my Career Advisor at Hult, encouraged me to apply for a role that he found at Google, and this is really what changed the course of my life after Hult. Peter coached me through the recruitment process and—five interviews later—they offered me the role of Associate Account Strategist, based in Dublin.
Since joining Google, I have worked with over 2,000 advertisers. As well as experiencing the business growth and sales of such a huge corporation, I gained the practical knowledge of everything from AdWords, Analytics, and Google My Business, to YouTube.
I was based in Dublin and this was the first time in my life that I had moved somewhere not because of the location, but because of the company. The culture and the weather didn't really fit with who I am, and I was not doing a great deal of travel, which I am truly passionate about. After leaving the company, I decided to step up my own game and take the chance to do whatever I wanted. With the first projects coming in, I gave building my own company a try and it turned out to be the right choice. That way, I could work from wherever I wanted, on my own terms, and live my life exactly how I wanted to. So I founded my own paid ads agency and I'm now happier than ever!

●Wow—I'm not jealous at all! So tell me more about your company.
(Pamela)My company—Ajala Digital—is a boutique-style global digital agency, focusing on creating outstanding Google/Facebook/LinkedIn ad strategies. My mission is to bring back trust in digital agencies, since many people have been disappointed by false promises and low-quality work from agencies around the world. At any point in time, I work with just a handful of clients so I can really focus my energy on giving them the service and attention they need and deserve.
90% of my clients get their ads ranked in the top 1-2 positions on Google, and I help them to spend their budget 3-5x more efficiently post-optimization. My clients are spread across 21 time zones, from Hawaii to Australia, and I've run campaigns in 9 different languages. I'm about to hire my first full-time staff so I'm really buzzing about the growth that my clients are experiencing.

●Now looking back, what do you most value about your time at Hult?
(Pamela)The practical curriculum and the professional career guidance. I studied business for my bachelor degree but it was mostly theory based, so it was only during my Masters that I truly came to understand and implement it. In terms of the Career Advisors—they are not there to get you a job; they're there to coach you and support you through the process. If you follow their advice and are committed to do the work then the chances are high that you'll get the job you want after graduation.

●What made you choose to study at Hult?
(Pamela)Hult was a no-brainer for me—I didn't have an international upbringing, but was immersed in cultural diversity during my time working at AIESEC (a non-profit that provides young people global cultural experiences). I loved that environment.
I wanted linguistic and cultural challenges, plus the chance to live in a new city. I chose Dubai as my home campus and rotated to Shanghai as I had studied Mandarin before and wanted some deeper immersion into China. Rotation is an amazing opportunity to enrich your cultural experience and expand your network. I still think Dubai is the most global city in the world: 85% of the population are expats and everyone is keen to grow their network. The business opportunities that come out of that are incredible.

●What is a 'typical' day like for you?
(Pamela)I value sports so I start off with a 20-minute high-intensity training every other morning. Then I do meditation for about 20 minutes, using a mix of gratitude, forgiveness, visualization—whatever is important right now. Next, I have a superfood breakfast—I'm a huge health junkie! My morning routine is really important to me. I tend to plan my meetings between Tuesday-Thursday so that I can maximize my output on the other days: working on client projects, or studying—currently I'm advancing my Russian and Swahili language skills, and I also just finished a course at Stanford as part of their continuing studies program.

●What keeps you awake at night?
(Pamela)I love that question—I usually ask my clients that! I sleep very well, but if something is keeping me awake at night it is usually idea overflow about all the wonderful opportunities in this world.

●What do you want your legacy to be?
(Pamela)Ha ha—I don't even know where I'm going to be this time next month! But I guess, ultimately, I want to inspire people to live life the best they can and to dedicate themselves to excellence and living their full potential. I guess that's all our duty and what we're all here for – aren't we?
●Do you still leverage the Hult network?
(Pamela)I'm still in touch with my fellow Hultians through social media, and I will always try to pass by the campuses when I'm in those respective cities. In fact, a group of Hult alum were my clients recently—and this is exactly how I want my business to be, operating through referrals as this means that my clients are happy and companies are growing sustainably.
●What's your advice to incoming students to Hult to maximize their experience?
(Pamela)Take all the help and advice on offer – say "Yes!" If you face any challenge or problem, talk about it and ask for help. Never just complain or keep things to yourself. If you're not where you want to be, it's up to you to change it. Believe in yourself that anything is possible and take action! Don't wait, 'Now' is always a good time.
●What's your advice to those wanting to launch their own company?
(Pamela)Don't make it about the numbers—go for slow and steady growth. Trust your instincts. Having good sales skills is key: if you're not good at sales then hire a coach. I did! One of my mentors—who still works at Google—says as the head of your own company then your primary role is to bring in new business (unless you have a person for that), so that's what you should focus on. Focus on your clients: then not only do you get repeat business, and referrals, but also case studies for marketing, so it's a virtuous cycle. Integrity is vital—including honesty, dedication to quality, transparency: doing everything in the best way you can. If you don't have integrity then your business is not sustainable.
If you don't have integrity then your business is not sustainable.
●What's next for you?
(Pamela)Aside from the exciting growth of Ajala Digital, I'm working on another startup. 54 Queens is a fashion accessories business blending African and Western influences. Together with my business partner in Senegal, we want to transform the popular misconceptions surrounding Africa. To be honest, the 30 under 30 recognition came along a little earlier than expected, so I'm setting some new goals now!
●Thank you so much for sharing some of your secrets with us. Wishing you all the best and looking forward to hearing about your future endeavors.
無料相談会でお待ちしています。
参加費:無料
会場:オンライン

・遠方の方はオンライン(スカイプor Zoom)での相談会も可能です。ご希望の日時をお知らせください。
・バイアス無くご相談を承ります。
・無理な勧誘などは一切ございません。
【無料メルマガ】MBA出願や留学生活のノウハウを無料で公開
第1弾:MBA出願メルマガ(全7回)、第2弾:留学生活編(全7回)
無料登録はこちらから
【無料診断】あなたはMBAに向いている?MBA診断
あなたのポテンシャルを知りましょう。
無料MBA診断はこちらから
【無料動画】MBA出願対策無料動画講義
MBA出願対策の無料動画で、出願のノウハウを掴みましょう。
無料視聴はこちらから
【MBA Loungeラジオ配信中】MBAからキャリアまでのノウハウ集
勉強や作業をしながらでもお聞きください!
MBA Loungeラジオはこちらから
【留学準備とビジネスの会員制ゼミナール】大学院留学準備を仲間と一緒に!
仲間がいるから頑張れるんです。無料説明会開催中
詳細はこちらから
【無料語彙力チェック】スマホで学べる。TOEFL語彙無料クイズ全10回配
全10回配信。TOEFLスコアアップに悩んでいる方全員が有効に活用できる語彙力アップツールです。
無料登録はこちらから