学生レポート:ボランティア活動で学んだこと。Stefanie Sieghoertnerさん
2019-03-07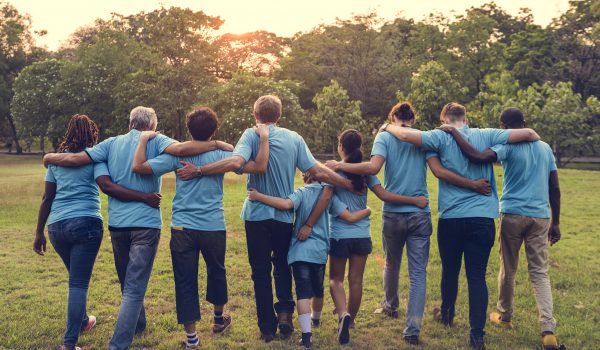 ボランティア活動は、ビジネスパーソンとしてのポテンシャルをあげる上でとても有益です。
Hultを含めた多くのビジネススクールでも、出願者のボランティア活動経験を重要視しているのはとても納得できます。
今回は、HultボストンキャンパスでMasters in International Marketingを学んでいるドイツ出身のStefanie Sieghoertnerさんに彼女自身のユニセフでのボランティア活動について語って頂きました。
Stefanieさんは、高校時代、サマーバージョンにユニセフでボランティア活動を経験し、人としてより大きくなりました。
ボランティア活動を通じて考え方が変わったり、チームワークについて学んだりと、人をサポートすると当時に自分自身も成長できたことを強調しています。
~~ここから~~
I was lying on my sofa, feeling disturbed and shocked. I had just come off the phone with one of my clients and it left me helpless. Why did I put myself through this? Do I even have the power to improve people's lives? What's in it for me?
My experience
I had these thoughts two years ago, when I was volunteering for a non-profit in the Greater Boston Area. I was responsible for a helpline parents could call 24/7 to discuss issues they were having with their children. It was very challenging and demanding to work there, despite it not being my first volunteering experience.
In high school I first started getting involved in my community by working in a "One World Shop" and organizing a fundraiser in partnership with UNICEF to raise awareness for child soldiers in Columbia. After I graduated from high school, I went abroad to do a social year at a boarding school in England teaching German. Once I started college, I joined the UNICEF student group, and during my summer vacations I volunteered at a Red Cross food pantry and at the charity in Boston.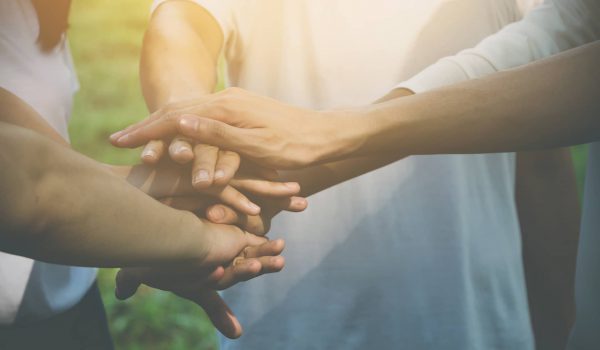 What I learned
Volunteering proved to be very valuable for me; I learned a lot, and grew as a person. This experience ultimately prepared me for business school and my time at Hult. The engagement in my community allowed me to develop many of the behaviors, skills and practices which are part of the Hult DNA: namely thinking, communicating and team building.
Thinking
Being engaged in my community allowed me to show more self-awareness and utilize my emotional intelligence. Particularly during my volunteering at the non-profit, I practiced being empathic and compassionate. Some of my clients were victims of domestic violence; others were drug and alcohol abusers; many of them were socially isolated and were struggling a lot to connect to their children. This experience made me more able to connect with people, and faster.
Dynamic thinking was another skill I was able to build with volunteering. I am now better able to develop new ideas and innovative solutions. I practiced this skill most when I organized the UNICEF fundraiser, where we had to deal with complex challenges and apply our knowledge to come up with solutions.
Communicating
The helpline taught me to speak and listen more skillfully. It was very important to let people talk and not interrupt them on the helpline. I was there to listen to my clients and acknowledge their thoughts and feelings. It was not my place to give them advice, because I had to motivate them to create their own action plan. This was at times very difficult because I really wanted to help, but I could not.
Whilst being a teacher at the boarding school I learned how to present my ideas effectively. I had to teach my students in a knowledgeable and interesting manner, to motivate them to learn a new language and engage in my class. This taught me to come up with new ideas to structure my classes, and present ideas intriguingly.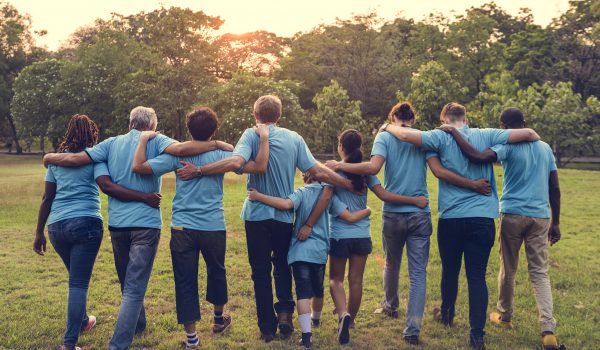 Team building
I learned how to be a better leader and inspire my team members because of volunteering. When we organized the fundraiser, we were confronted with many challenges and wanted to give up. I showed my team members how to be more resilient and become motivated again.
The fundraiser also taught me how important collaborations and relationships are in teams. I learned how to create a supportive team environment and establish processes that allowed everyone to profit from feedback.
How I apply it at Hult
There are so many opportunities for me to apply my skills and practice them even further at Hult. Every day I face challenges I need to solve, situations in which I need to be empathic and a good communicator. We are constantly working on team projects and creating a collaborative and motivated environment can be a challenge. I do not regret spending so much of my free time doing volunteer work. It changed my life, and hopefully improved others' lives as well.
無料相談会でお待ちしています。
参加費:無料
会場:オンライン

・遠方の方はオンライン(スカイプor Zoom)での相談会も可能です。ご希望の日時をお知らせください。
・バイアス無くご相談を承ります。
・無理な勧誘などは一切ございません。
【無料メルマガ】MBA出願や留学生活のノウハウを無料で公開
第1弾:MBA出願メルマガ(全7回)、第2弾:留学生活編(全7回)
無料登録はこちらから
【無料診断】あなたはMBAに向いている?MBA診断
あなたのポテンシャルを知りましょう。
無料MBA診断はこちらから
【無料動画】MBA出願対策無料動画講義
MBA出願対策の無料動画で、出願のノウハウを掴みましょう。
無料視聴はこちらから
【MBA Loungeラジオ配信中】MBAからキャリアまでのノウハウ集
勉強や作業をしながらでもお聞きください!
MBA Loungeラジオはこちらから
【留学準備とビジネスの会員制ゼミナール】大学院留学準備を仲間と一緒に!
仲間がいるから頑張れるんです。無料説明会開催中
詳細はこちらから
【無料語彙力チェック】スマホで学べる。TOEFL語彙無料クイズ全10回配
全10回配信。TOEFLスコアアップに悩んでいる方全員が有効に活用できる語彙力アップツールです。
無料登録はこちらから